The objective is to make the roof edges on your construction site safe. This helps to prevent falls, so protects subcontractors and members of your team who are working on roofs at your New Zealand construction site. Roof safety is our main area of expertise at Save Ya Roofing.
In addition to keeping people safe while working on your roof, our roof edge protection solutions will also ensure your site complies with New Zealand safety regulations and Worksafe standards.
To speak to a member of our team about your requirements, please give us a call today.
Professional Roof Guard Installation
When working on roofs, which we have to do a lot at Save Ya Roofing, safety is our priority. Therefore, our installers use roof safety solutions to keep them safe when installing edge protection systems. 
To get a quote for a roof edge protection solution, please give us a call on 021 728 392. Quotes are free, and there is no obligation.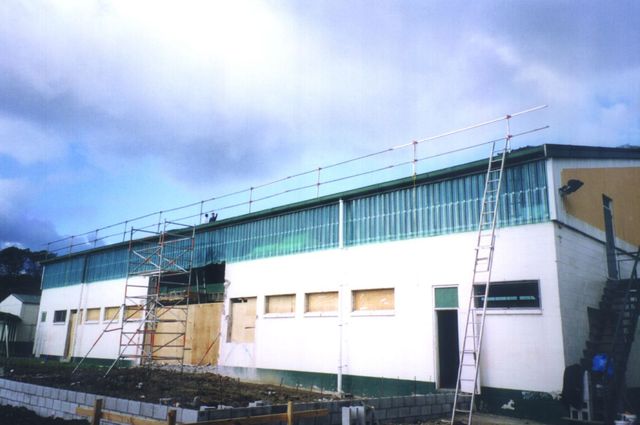 We have a well-established process at Save Ya Roofing to ensure you get a roof edge protection solution that meets your requirements. There are three main steps.
Step 1 – Inspection, Design, and Quote
The process starts when you contact us to get more information and a quote. We'll visit your site to inspect the building and the roof. We'll also get more details about your project.
We'll then have the information we need to provide you with advice on the best way to proceed and the best solution for your requirements.
From there, we can prepare a quote. Our quotes are free, plus we'll make sure we keep the costs as competitive as possible.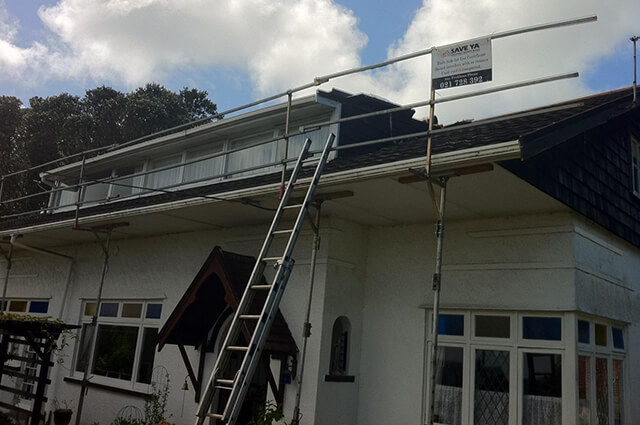 Step 2 – On-Site Installation
Your roof edge protection solution will be installed by experienced tradespeople. Our installers are all highly-trained, which includes training for working at height. We'll take every possible step to ensure the installation work proceeds as safely as it can.
The installation work will also be completed to the highest possible standards. Whether your roof edge protection system will be in place for the short or long-term, you can depend on it performing as expected.
Crucially, we'll also make sure the installation work is completed efficiently and according to your project schedule, ensuring there are no construction delays.
That said, we do recommend that you get roof edge protection installed as early in your project as possible.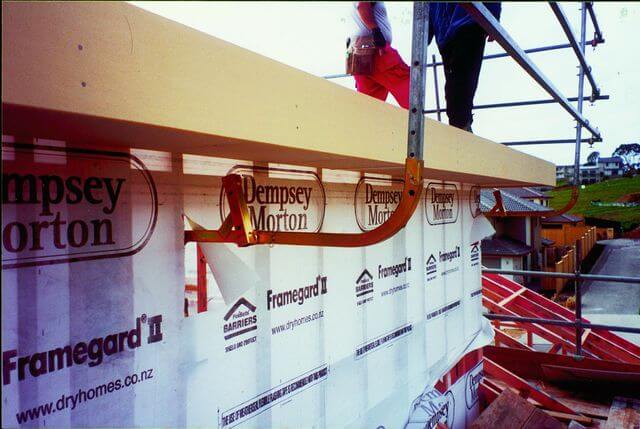 Step 3 – Roof Edge Protection Removal
There will be no delays on our side when it comes to removing your roof edge protection system. The dismantling work will also be completed safely, and we'll promptly remove all components and equipment from your site.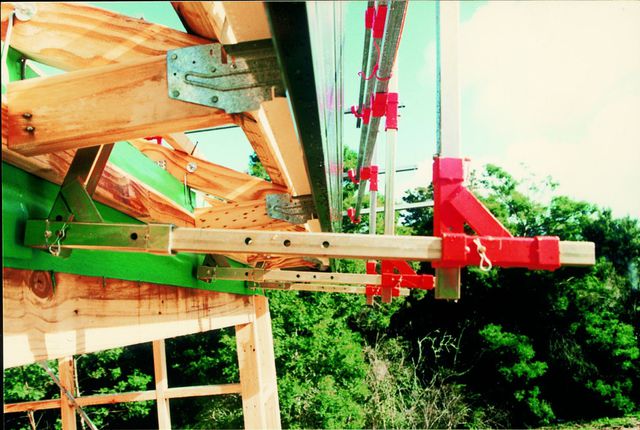 The safety of you and your workers is a significant priority for Save Ya Roofing Safety Rails in Auckland. Our highly trained team will ensure that your roof edge protection and safety net rental will result in increased efficiency for your project, while helping ensure it is completed incident-free. 
Meets Department of Labour requirements, and have passed New Zealand and Australia guard railing standards.