Protection on New Builds and Renovations
We offer fully customised solutions at affordable prices and with friendly terms. Whether you need an edge protection system on a temporary, short-term basis, such as for quick repairs to a client's roof, or solutions to be kept in place for a more extended period, such as on a new building, we can help. 
At Save Ya Roofing, we stock a diverse range of systems designed to offer you maximum protection while you're working at height. You'll be able to ensure that your business is compliant with new regulations while ensuring that your workers get to go back home to their whānau safe and sound.
Our edge protection ranks among the best available in the industry, and you'll see it used on sites throughout the Auckland area. Our systems are effective, affordable means to comply with regulations for both new build and renovation projects alike. If you're interested in setting up edge protection to keep your site safe and compliant with regulations, get in touch with us at 021 728 392 for a quote today.
Portable Edge Protection Systems
The Save Ya Roofing team understands that no two projects or buildings are exactly alike. That's why you can rely on our knowledgeable, experienced staff to advise you on the best solution for your roof. When you get in touch with us, we'll discuss how we can design a system that takes the nature of your site into account.
We have both fixed and portable systems available, and the best one for your needs depends on a range of factors. All our roof edge protection systems are excellent alternatives to scaffolding, which can be expensive and time-consuming to set up.
A timber scaffold can be intrusive and take away valuable money from your budget. In contrast, our portable edge protection systems will allow work to go on with little disruption and help satisfy your customers by allowing you to get the job done on time and within budget.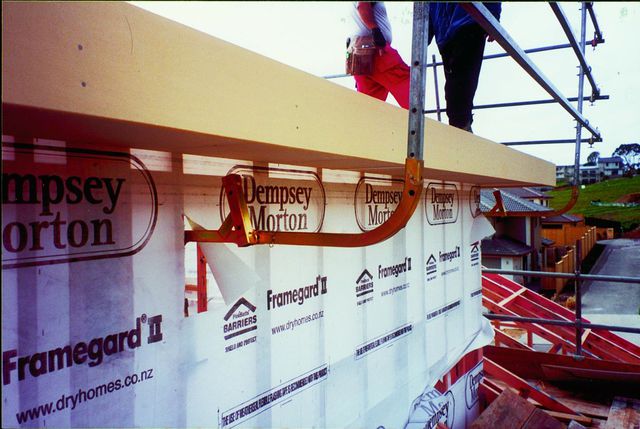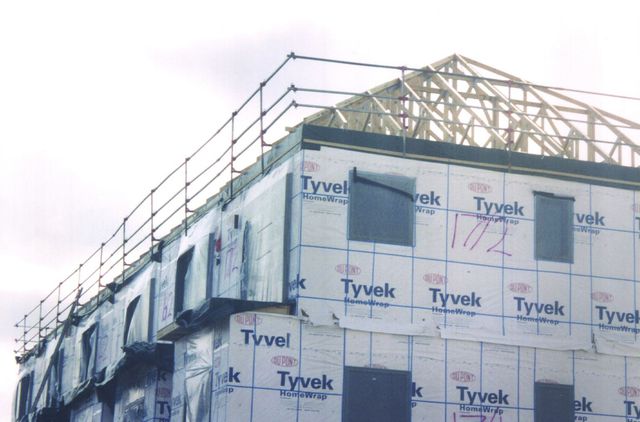 Keep Site Safe On Roof Jobs
Whether you're working on a residential or a commercial project, a large or a small roof, you can rely on the Save Ya Roofing team to provide you with a roof edge protection solution designed to deliver on your requirements. We'll create a system at the most affordable price possible and make sure that it's installed by our team's qualified members.
All of our edge protection installers are experienced tradesmen who are fully certified to work at height. They have worked on a wide range of different sites, so you can trust that they'll take all the precautions necessary to ensure that your installation goes safely and to the highest possible quality standards. 
We make sure that they're all compliant with health and safety criteria set out by you, your client, and NZ-wide regulations.
Perfect Protection When Working Near An Edge
We highly recommend installing roof edge protection as early as possible during your project. Ideally, it should be well in place before anyone begins work on the actual roof. That way, your project timeline will face minimal disruption.
You can rest assured that you'll get total reliability when you call on the Save Ya Roofing team for a roof edge protection solution. Our installers always turn up on time and get the job done to the highest possible quality and efficiency standards. 
Our commitment to a job well done is also why we are careful to use high-end equipment and products from leading suppliers. That way, you know that you'll get protection that offers you long-lasting performance at highly competitive prices.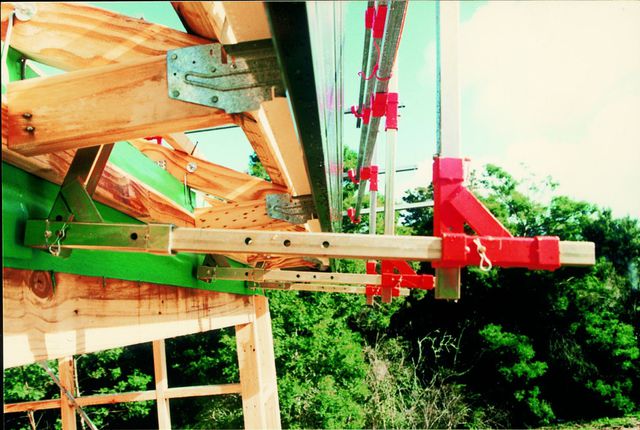 The safety of you and your workers is a significant priority for Save Ya Roofing Safety Rails in Auckland. Our highly trained team will ensure that your roof edge protection and safety net rental will result in increased efficiency for your project, while helping ensure it is completed incident-free. 
Meets Department of Labour requirements, and have passed New Zealand and Australia guard railing standards.
If you would like to discuss your requirements or get a quote for a roof edge protection solution, please give us a call on 021 728 392.