All the solutions we supply and install also comply with NZ safety regulations for protecting people working at height.
The temporary handrail solutions that we install are suitable for any type of project. This includes new build construction projects as well as alterations, extensions, solar panel installation, reroofing projects, and roof painting jobs.
Our team can advise on the best solution for your needs, including whether or not a handrail or physical barrier is the right option for your construction project. 
To speak to a member of our team about your requirement for handrails as a roof protection system, please call us on 021 728 392.
The temporary handrails that we install for roof edge protection, specifically the handrail fittings, will not cause damage to the fascia system or guttering on your roof. This is because our handrail solutions require minimal fixing to the building. 
Typically, we use posts that stand on the ground, with cantilever brackets for fixing to your building. If this method of fixing is not possible, however, we have other options available too. This includes options for high-level roofs, especially on commercial buildings and multi-unit residential complexes.
We install light, strong, versatile, durable, and corrosion resistant aluminium rails.
Get in touch with us today to get a quote. Call now on 021 728 392.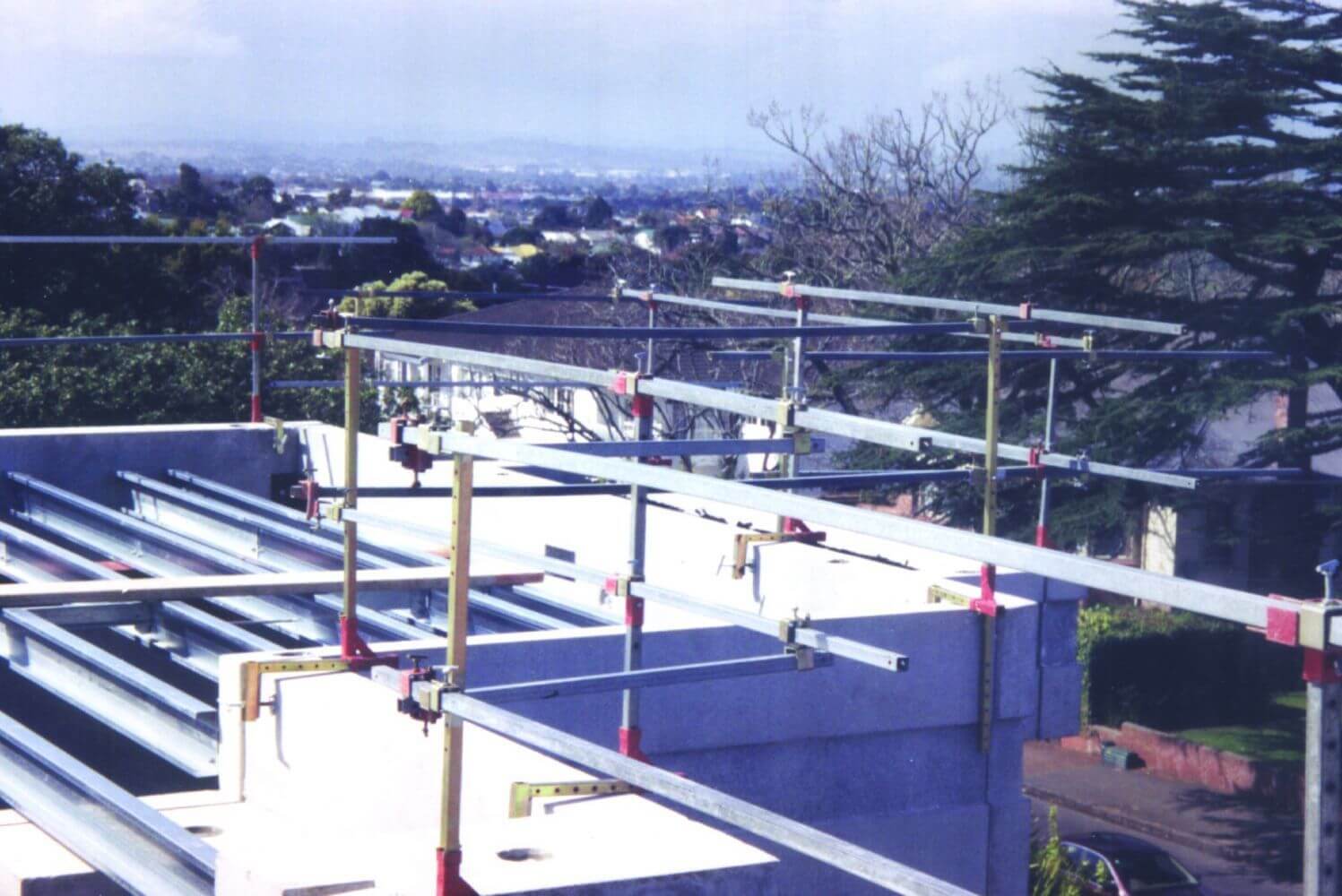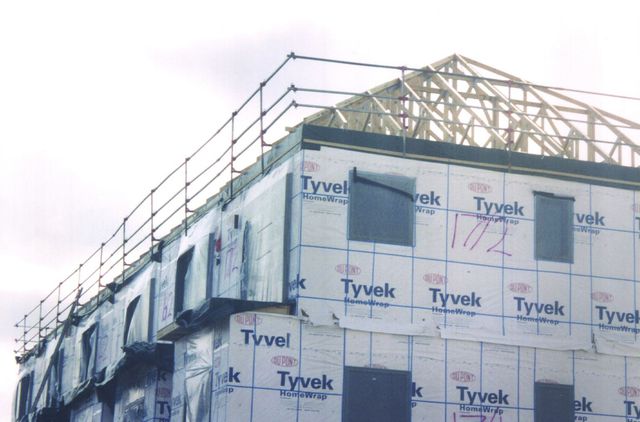 Industry Experience and Expertise
Save Ya Roofing is the trusted provider of roof edge protection solutions for a range of different building contractors. As we work on projects of all sizes, this includes building contractors involved in residential renovations and alterations, as well as larger building contractors that specialise in bigger construction and renovation projects.
Our experience means we have the knowledge and expertise in-house to design the most affordable, safest, and regulatory compliant roof edge protection solution for your project. Every solution we develop is fully customised, so we will meet all your requirements.
You'll get excellent customer service from us too. This includes ensuring your roof edge protection solution is installed on-time and then dismantled when you don't need it any longer.
handrail fittings and solutions NZ
Your solution will be installed by our skilled team. Each person on our team is an experienced tradesperson and is qualified to work at heights. On your site, our installation crew will use the safest and most efficient method when installing your roof edge protection system.
Our installation crews are reliable, too, so they will turn up on time with all the equipment they need, ensuring there are no delays in your construction project.
Competitive prices are also guaranteed. Safety is not something you should scrimp on, of course, but we make it possible to get a best-in-class solution for less. In other words, at Save Ya Roofing, quality roof edge protection solutions and affordable prices go hand in hand.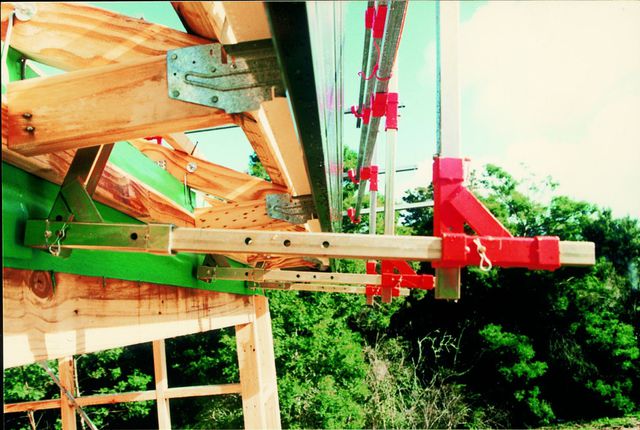 The safety of you and your workers is a significant priority for Save Ya Roofing Safety Rails in Auckland. Our highly trained team will ensure that your roof edge protection and safety net rental will result in increased efficiency for your project, while helping ensure it is completed incident-free. 
Meets Department of Labour requirements, and have passed New Zealand and Australia guard railing standards.