Edge Protector New Zealand
Our roof safety rails are ideal if you are looking for an edge protector solution in New Zealand. 
We have extensive experience providing edge protection solutions as we are the most established edge protection company in Auckland. We've seen every kind of job and have developed solutions even in the most complicated of situations. So, whether you are a small business, or you are responsible for a large commercial construction job, we've got the technical knowledge, experience, and edge protection equipment you need.
We offer edge protection solutions for hire short-term or long-term, plus we'll handle everything in relation to installation and removal. Whatever temporary roof edge protection hire needs you have, get in touch with us.
At Save Ya Roofing Safety Rails, you'll find the best roof safety hire team in the business. We pride ourselves on an exceptional level of professionalism and service, and quality products. 
When you call Save Ya Roofing Safety Rails in Auckland, you can rest assured that your roof protection and will be delivered promptly, safely and efficiently installed, and will allow your construction project to proceed without a hitch. Our services are highly competitively priced, so you can rest easy knowing you've received a great deal.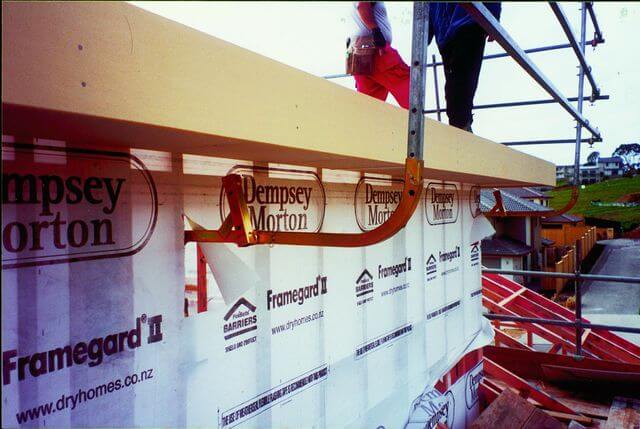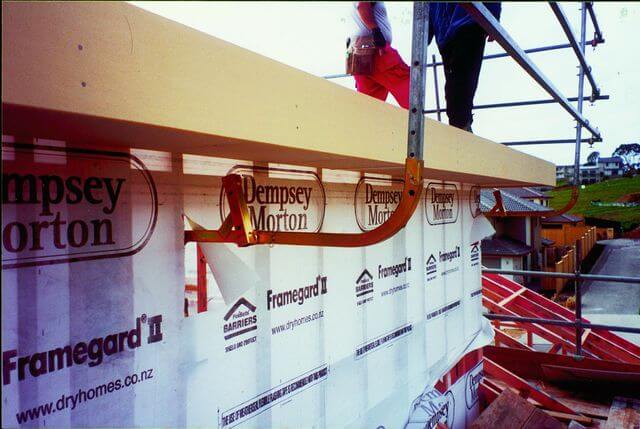 Temporary Edge Protection Hire Auckland
When you come to us at Save Ya Roofing, we'll develop a fully customised solution based on your requirements. You can also expect an exceptional level of professionalism and service from our knowledgeable, experienced, and friendly team.
In addition, all the edge protection systems and specialist solutions that we rent out are high-quality. They will deliver a standard of performance that you can rely on, and that will give you and your workers the protection they need.
To get a quote for temporary and long-term edge protection hire in Auckland, please call us today on 021 728 392
.
Edge Protection Scaffolding
All our edge protection equipment, in addition to our installation work on-site, will comply with New Zealand safety standards, helping ensure your site remains Worksafe compliant. In fact, when we develop your solution, our objective will be to exceed minimum safety standards.
Get a Quote
Please contact us today to get a free, no-obligation quote for an edge protection solution for your project.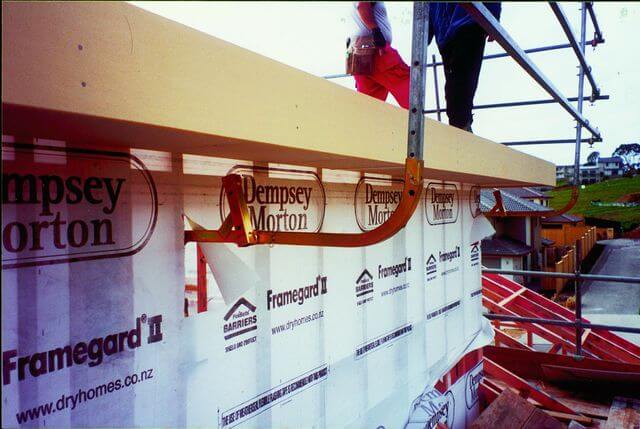 Edge Fall Protection
Being New Zealand's most trusted and experienced roof edge protection company, Save Ya Roofing has been the first choice for many regarding the installation and removal of safety rails. We have a team of experts who strive for quality and total compliance when it comes to roof edge protection. With years of experience in the industry, we have certified roof edge protection experts who ensure only the best and most reliable installation. Ensuring the safety of workers, employees, and others should be a top priority for an employer or someone supervising a construction job. At Save Ya Roofing, our experts will help you magnify the safety aspect of your construction site, warehouse, or commercial space with edge fall protection services. We ensure the completion of the project results in a well-tested and reliable installation of safety rails to protect the livelihood of people working as well as others.
Free-Standing Roof Edge Protection
Prioritise the safety and protection of your workers and employees with free-standing roof edge protection. Roof edge protection is a necessity and an essential requirement, so we ensure that at each step of installation of free-standing roof protection, reliability and quality are accounted for in a perfect balance. At Save Ya Roofing, we promise to deliver roof protection promptly with the help of our expert roof edge protection specialists, who will make sure only the best possible results are achieved and delivered with our roof edge protection services. Free-standing roof edge protection provides reliable and durable safety accomplishments. We thrive on complete customer satisfaction and results that exceed expectations. Our experts will work with you to complete the free-standing roof edge protection project with a better understanding of your requirements and safety needs. We will ensure there is no interruption in your construction project and your roof is safe enough for access.
Read More
Temporary Edge Protection Hire Auckland
Save Ya Roofing Safety Rails provides a complete selection of roof edge and roof fall protection for hire or sale in Auckland. For any size or length construction job, we're the team to call.
For roof protection that will provide complete safety for your project, contact Save Ya Roofing Safety Rails today. We have branches throughout the far North, Auckland and Wellington, with franchises available in other areas.
Suitable for all types of new roofs, and re roofs.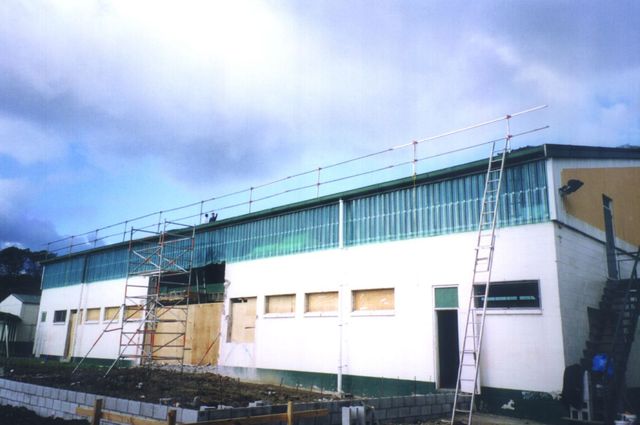 High Quality Safety Services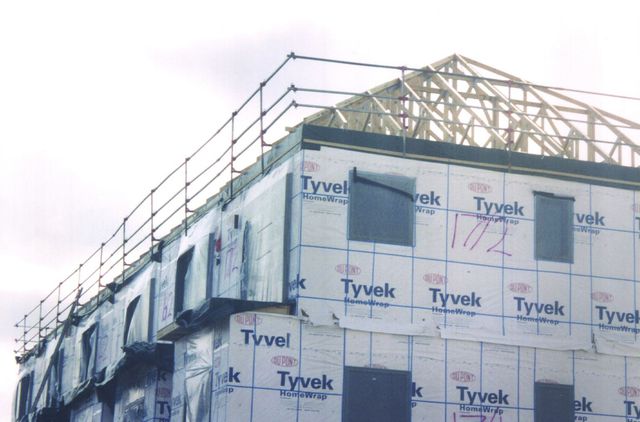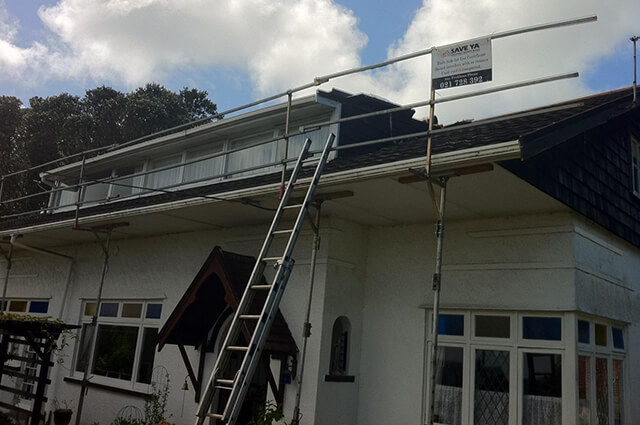 Reliable and efficient installation
Why Choose Us for Roof Edge Protection Hire?
We are your best choice if you are looking for roof edge protection hire for your site or project in Auckland. Here some of the things that make us stand out from the competition:
We'll respond quickly to your request and will provide you with a customised quote for the work. To prepare the quote, our experienced team will develop a fully tailored solution that is suitable for your building, that meets your safety and operational requirements, and is within your budget.

Our installation team will arrive at your site on time and will efficiently and safely install your edge protection solution. Reliability is important to us, so you can have peace of mind that your edge protection system will be ready when you need it.

We offer a wide selection of roof edge and roof fall protection solutions, all of which are available for hire in Auckland.

Our edge protection solutions are a much more affordable option compared to scaffolding edge protection systems if you don't require a working platform.

Our team can develop roof edge protection solutions for any type of roof, including new roofs and on reroofing projects.

We have stringent safety standards and robust safety procedures to ensure safety consistency on all projects.

At Save Ya Roofing, we can handle any size of project, from small residential jobs to large construction projects.

You'll get a competitive price with no compromise on the quality of safety solution we deliver or the quality of our installation.
Auckland's most established roof edge protection company
At Save Ya Roofing Safety Rails, you'll find the best roof safety hire team in the business. We pride ourselves on an exceptional level of professionalism and service, and quality products.